The foundation has been laid
It is always the most difficult part of construction. Much has been done. Much more remains to be done.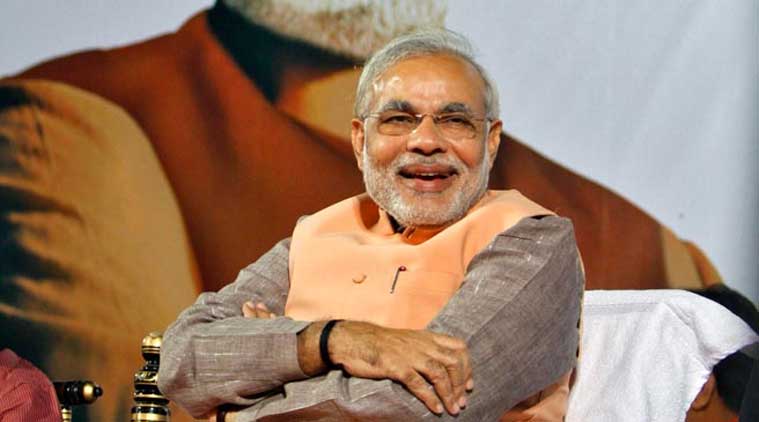 Narendra Modi had to get the multiple levers of government, jammed by disarray, confusion and corruption, back into sync, immediately.
Written by
M J Akbar
|
Updated: May 19, 2015 11:16 am
Industry is back in business: Indian companies raised Rs 56,801 crore in equity capital against Rs 29,381 crore the previous year. For the first time, there is a Mudra Bank, which will give loans to the informal sector, to small business units like vegetable vendors, from an estimated resource base of Rs 1,00,000 crore. Work on 100 smart cities, which will transform the map of India, has begun. Defence has been fork-lifted from the A.K. Antony swamp.
A new railway vision won applause from every side of Parliament. Corruption, that fatal cancer coursing through the nation's lifeblood, has been contained: A Rs 1,74,000 crore loss in coal mines has been transformed into a Rs 2,00,000 crore profit from the auction of just 10 per cent of mines, to provide only one instance. A black money bill has been passed, despite tremors among the elite. The nationwide Swachh Bharat Abhiyan has turned cleanliness into a mass effort. This is not even a comprehensive list, just top-of-mind recall.
You have to be blind or biased to suggest that nothing has happened.
The reason is obvious. The Congress needs public disenchantment for its revival, and will therefore do what it can to sabotage India's growth. The Congress is no longer invested in the welfare of Indians. Its only interest is the high-cost maintenance of a putative leader whose headlines emerge mainly from the jumble box of low expectations.
More surprisingly, someone has been feeding Rahul Gandhi the outdated weed of pseudo-Marxism, repackaged in misleading soundbites. The politics of sulking meshes easily into the economics of despair through a corrosive formula: Keep Indians poor, and then milk poverty for votes. Does Rahul Gandhi want to turn India into the wasteland that Bengal became after three decades of Marxist rule? This politics of stop, slash and burn is anathema to a youthful India, which wants to build, grow and earn its way to prosperity. The people want a better life, not a permanent scowl.
Despite the Congress's tantrums, the government has pushed through key legislation, most notably in energy. As that familiar adage goes, get coal right and manufacturing will move. Coal India has set in motion a billion-tonne plan, with 2019 as its target.
But good governance is not merely about checklists. Good governance is powered by a philosophy. Modi set the moral compass for his government in the very first speech he made in Parliament. Poverty alleviation, he said, was not enough; the new tryst is with poverty elimination. History demands an answer to a question we can no longer evade. If it took nearly seven decades to bring extreme poverty down from 60 per cent to 30 per cent, will it take another 65 years to reduce 30 per cent to zero? Can Indian democracy bear the burden of such betrayal?
Modi was clear not only about objective but also method. The surge forward could best be shaped through the economic and social empowerment that comes with jobs. Jobs gave individual meaning to a common purpose, development. Skills-creation and manufacturing are the twin engines of this propulsion. Jobs are the pillars of a new architecture. Smart cities mean jobs, across the line. "Make in India" means jobs.
This is complemented by the fiscal inclusion of the poor. Those who take a bank account for granted can never truly appreciate how much it means for a person who has never had one. The Jan Dhan Yojana is also the first substantive challenge to chit funds, which mop up cash from the poor and divert it into unsavoury directions. The poor simply had no place to keep their very limited surplus.
Much has been done. Much more remains to be done. A government is elected for five years. The foundation is always the most difficult part of construction, but it has been laid and is visible. The people recognise this. Check PM Modi's popularity ratings after a year in office, if you insist on wearing the mask of a long face.
First Published on: May 19, 2015 12:01 am