13 May 2014
India's potential lures a new generation home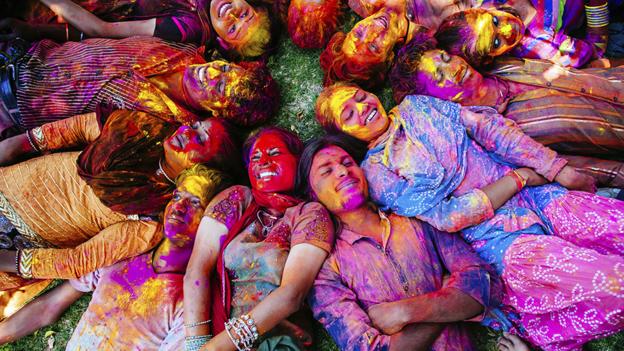 Once known as an exotic land of snake charmers and inscrutable customs, today's resurgent India is a magnet for talent with a promise of prosperity.
Not only is the world's second fastest-growing economy (behind China) luring expatriates and nonresident Indians back to its fold, but it's also attracting a new breed of foreign-born children of Indian immigrants — a generation whose only connection to India has been through tales of their parents', and often their frustration at a lack of opportunities in their home country.
But dimmer economic prospects in the developed world have turned the flow of talent back towards India in a phenomenon that is as much a reflection of the country's growing economic muscle as it is on waning opportunities elsewhere.
Migration experts believe this mass repatriation of well-educated individuals will boost India's economic prospect both by injecting billions of dollars worth of foreign investments and by importing skills necessary for a wider global engagement. An estimated 300,000 ethnic Indians living abroad are expected to return to India between 2011 and 2015, according to a report by Kelly Services India, a recruitment consultancy.
"Anecdotal data and interviews with HR execs reveal that what was once a trickle has become a flood [with] more than 100,000 likely returning home every year," said Vivek Wadhwa, a Stanford University fellow, Singularity University vice president and the author of The Immigrant Exodus: Why America Is Losing the Global Race to Capture Entrepreneurial Talent.
"These are highly skilled people who have taken back billions of dollars worth of wealth and the knowledge of western markets with them," he said.
Irony of return
California-born Neel Shah is just one example. The 34-year old University of California, Santa Barbara, graduate worked as the director of fan development for Major League Soccer in New York City. Growing up, he "embraced everything American and dismissed anything Indian," he said.
But Shah's perceptions changed during his maiden trip to India in 2007, at age 27. What he saw wasn't the country of his parents' wistful stories. After a second trip the following year Shah knew he wanted to explore his options in India. He moved to New Delhi in 2009, to the horror of his parents.
"My dad still jokes that he left India in the 1960s to create for his family a better life in the US, which he did, and now I'm stubbornly reversing the process," Shah said.
A football fanatic, Shah wanted to grow the sport's mass appeal in India, where
cricket is king
.
"I've always found it far more exciting to contribute to growth in an area which has yet to reach its full potential," said Shah, the director of strategy for Libero Sports, a football consultancy he joined in 2011.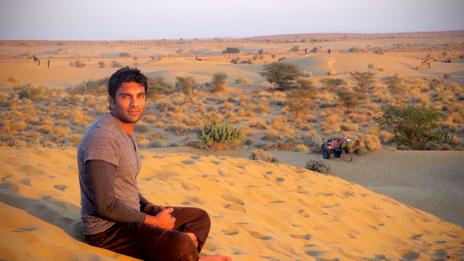 Similarly, US citizen Raghu Kumar returned to India in 2008, nearly 25 years after his father had spurned his homeland.
"On paper, it seems ironic: one generation leaves a country, the next generation returns to the same country. But in reality, it makes a lot of sense," said Kumar, who grew up in France, Canada, and the US. "There are a lot of opportunities in India that are simply not in the US. The skills that one acquires in the US can be put to use in many ways in India."
Kumar said he arrived with an arsenal of survival tools that non-Indian expats might not have, from a grasp of the Hindi language to cultural familiarity. But he also came with an American-style work ethic and reserves of patience. In the beginning, he struggled to fit in. It was hard work adapting to the lifestyle shift, as he was trying not to stick out as an outsider, said Kumar.. Today, he owns RKSV Securities, a retail brokerage firm with 60 employees and around 15,000 customers across India.
For many returnees and non-Indians of Indian descent, repatriation has been further sweetened by policies enacted by the Indian government.
Special privileges are bestowed on foreigners of Indian extraction, says Edward J W Park, professor of Asian Pacific American Studies at Loyola Marymount University in Los Angeles.
"Indians living in places like the US, Canada and the UK represent incredible human capital India can attract and leverage for the purpose of climbing the pecking order in the global economy," said Park.
The Overseas Citizenship of India Scheme, a program that offers a lifelong visa and quicker immigration clearance at airports, for instance — to people of Indian heritage.
Park said many of those returning are midlevel employees who, given their substantial experience working in Europe and North America, are offered higher-level corporate jobs in India.
The result: a lavish lifestyle.
"I am able to afford a full-time driver and maid, luxuries I never imagined I'd have while growing up in the US," said Shah. "My job allows me to have a much more comfortable life than the one I had."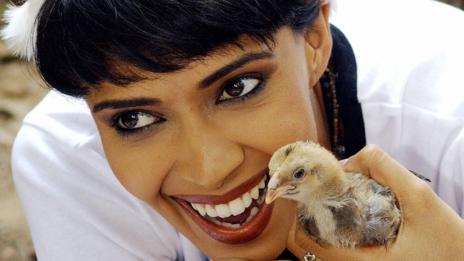 All in the timing
The memory of arctic Canadian winters inexorably haunts Mumbai-based Ruby Bhatia.
Born in the US, the former Miss India-Canada grew up in Toronto and its satellite cities. She returned to India in 1993, at age 20, during a recession in Canada and a satellite-television boom in India. Her timing proved opportune: With her looks and international style, Bhatia's was just the personality needed to host Star TV's Channel V, India's first music television network. Now a household name in India, her portfolio of work includes everything from Bollywood movies to television soaps and hosting high-profile award shows.
But she also came back with certain traits that set her apart — in a good way. Things "like your accent" always gives foreigners an edge, said Bhatia who discovered a Canadian accent works the same charm in India as a British accent does in North America.
"It's much easier to relocate to India now than it was in the early '90s," added Bhatia, who also runs Body Dynamics, a dance and fitness boutique, in partnership with choreographer husband Ajit Dutta. "India is much more connected and the world is much more globalized today [and] much better than the west, in terms of lifestyle. Here you have a lot more free time to do things you enjoy. The money goes very far. You can earn well and save."
As for their disapproving parents, they usually come around after a little time — much like a Bollywood plot — to fashion a happy ending.
"My being in India finally prompted my father to return to his childhood country after 31 long years," said Shah. "We went to the village where my father spent the first 10 years of his life with his family in a cow-dung home. It was an experience which certainly made my move to India worth it."